Sotherton
is a favorite of mine because it really shows what a knit can do for your figure. There are many lovely examples on Ravelry - here's a small sample of what beauties people have created...
lanismom
looks lovely in hers - she used short rows to create a neckline that she preferred to the original boatneck.
AnnemarieErbel's
version is so delicate, perhaps thanks to her color choice. Super-flattering.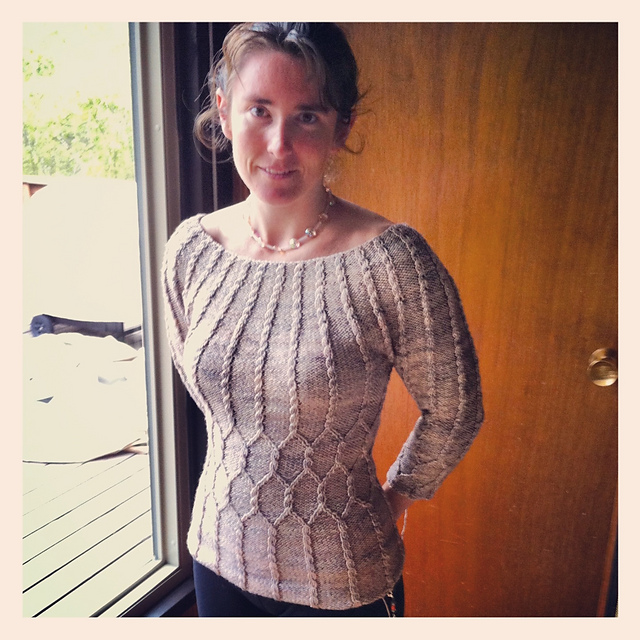 Not only did
ucagranduca
make a lovely short-sleeved version, but she had a charming photo shoot complete with blooming roses.
How gorgeous is
sewfancy
in hers? And the addition of colorway-matching flowers takes these pictures to the next level.
In case you can't tell from her RavID,
mandyandbingley
is a serious Janeite. And her Sotherton is seriously flattering - love the extra-long sleeves.
All images from the projects' Ravelry pages. No copyright infringement intended - just want to share the love and appreciation!
In case you want to check out the rest of the fabulous Sothertons in existence:
Thanks for stopping by, and happy knitting!
xoxo, Kathleen
P.S. Have a finished object (FO) you'd like to share? Let me know in the comments (just click on that little pencil right down there) or by
sending me a message
on Ravelry.